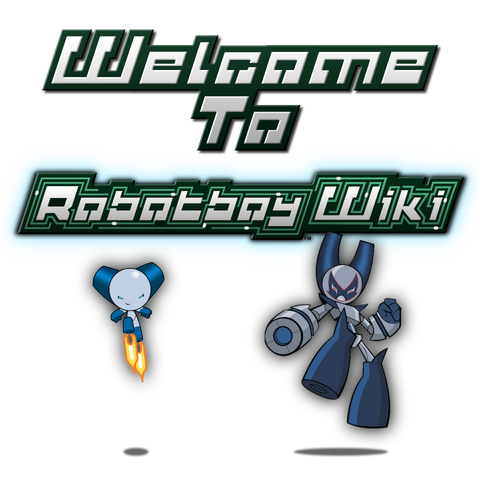 The Robotboy Wiki is a collaborative website dedicated to Robotboy
Robotboy is one nifty piece of kit, although he has an emotional chip that makes him more like a real boy. When Deactivated Robotboy fits snugly into a backpack, when Activated he is very active indeed, and when Superactivated he is practically invincible! With the help of his best friend and mentor Tommy, Robotboy strives to evade the insane clutches of Dr. Kamikazi, a decidedly odd little creature with plans too grand for his mediocre abilities. Robotboy also has the help of Gus and Lola, which comes in handy when Dr. Kamakazi's giant henchman Constantine is about!
Robotboy is an animated television series produced by French production company Alphanim for France 3 and Cartoon Network. It was created and designed by Jan Van Rijsselberge and was directed in Alphanim's studio in Paris by Charlie Bean.
Please refer to the Community Portal and MOS for rules, regulations and content needed. To keep our wikia looking professional, we suggest you also check out our Neutral Point of View page. If it's your first time using a Wiki refer to the Help Page.
ATTENTION: We are currently in need of all the help we can get. So we advise everyone to pitch in and help editing. Even if you're not very good with articles. You can still find a way to help somehow. Thanks and have a nice day!
If your editing under an IP. We do advise you to "make an account". We always can use new users! ;)
🔌
Please visit our Forums
here
🔌
July 1st 2016: Anonymous editing has been disabled for this wiki
🔌
Febuary 25th 2017: The wiki's design has been changed
​June 10 2017: Main pages has been secured from editing from recently new users
​November 12 2017: Created the 'Neutral Point of View ' and the 'Manual of New Style ' for new users and editer's
​December 12 2017: New rules added, and old rules changed. Return of the 'Wikia Help Page '.
​December 20 2017: List of episodes renewed and renamed to 'Episode Guide '.
​January 10 2018: We are now affiliated  with the Rupert Wiki
ROBOTBOY™Alphanim. © 2005 Alphanim, France3. All rights reserved.