Feel free to contact me: dutchrobotboy@gmail.com
First: My English grammar and writing is not always perfect. Sorry about that. If you find any misspelling or grammer erros, please let me know and i will fix it! Thanks
i
I am a Robotboy fan from the
Netherlands
and the owner of the YouTube channel:
Dutch Robotboy
(old one got deleted). For this channel i record Robotboy from the Dutch Cartoon Network, collect the episodes, edit them and upload the episodes from Robotboy. I do this to save them before CN decides to stop airing the show and for everyone who speaks and/or understand Dutch for the Netherlands, Belgium, Suriname and other Dutch speaking countries and people, or for who wants to learn Dutch the fun way ;-)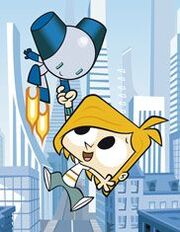 Admin
I am a Admin on this Wikia. In this role i want to help and protect this Wikia from false information, trolling and harrassing stuff. I can be strict, but that is just to keep this Wikia one of the best fandoms there is!
I am also here to help. If you need any help with editing or have questions about this Wikia or Robotboy, you always can ask me or the other two admins (Wikirentix or Ofirgol109) top help. If i can help you in any way, i will be glad to do so! :)
Favorite characters:
Least favorite characters
Most Favorite Episodes:
Least favorite Episodes:
My favorite pages
Community content is available under
CC-BY-SA
unless otherwise noted.